Albuquerque Chiropractor for Optimal Health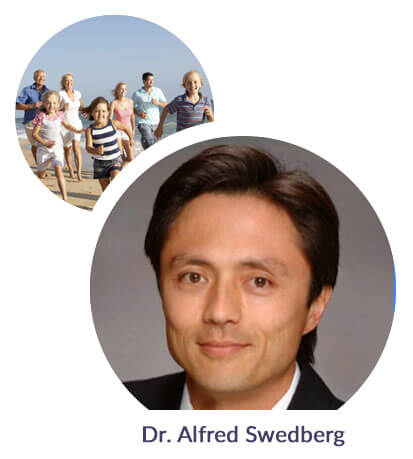 If you've been searching for a safe, drug-free and effective way to enjoy better health, we invite you to experience the incredible benefits of chiropractic care at Body Balance Chiropractic. Albuquerque Chiropractor Dr. Alfred Swedberg is passionate about helping patients of all ages feel their best, naturally.
Boosting Your Well-being
Whether you're a weekend warrior, professional athlete or member of an active sports family, we look forward to helping you perform at your best and enjoy a greater sense of well-being. When your spine is functioning at its peak through chiropractic care, you'll be equipped to take on the various activities and sports in life that you love.
We offer a variety of chiropractic techniques, including low force, instrument ones that get you excellent results. Pulsed Energy is another tool in our toolbox that promotes healing of acute and chronic conditions. At every visit, Dr. Swedberg will check you and determine what needs to be adjusted. We are confident that you'll experience positive changes after each chiropractic session with us.
Get on the path to optimal health and wellness at Body Balance Chiropractic. Book an appointment today with our Chiropractor Albuquerque Dr. Swedberg!