About Us
Since Dr. Alfred Swedberg began practicing in June 2001, he's been steadfastly committed to helping patients of every age enjoy exceptional health through natural chiropractic care. From infants to 90-year-olds, all ages can benefit from having a properly functioning spine, free from interference. We use both manual and instrument-assisted adjusting. Our name comes from the idea that if you have too much or too little of something you're going to have an imbalance.

Growing Through the Years
When he first started his practice, Dr. Swedberg had 600 square feet of space before expanding to approximately 1,000 to better serve the needs of his patients in Albuquerque and Rio Rancho.
Helping Patients Stay Active
It's no secret that staying active is one of the best ways you can achieve and maintain excellent health. At our family practice, we place an emphasis on sports chiropractic. We particularly love helping active, sports-minded families function at a peak level. Dr. Swedberg, who is certified in extremities and sports, works with many young athletes, including high school and college ones. He's also provided care for pro athletes.[/one_half_last]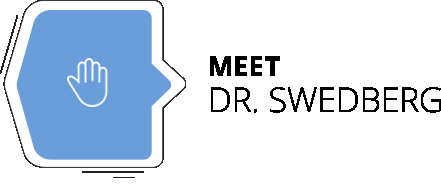 Getting to the Root of Your Health Concerns
In addition to providing drug-free chiropractic care, Dr. Swedberg is also a Certified Functional Medicine Practitioner, which means he gets to the root of your health issue by using science and nutrition. He completed 200 hours of advanced training in functional medicine and passed many rigorous exams to achieve the certification.
Dr. Swedberg is also a Certified Chiropractic Extremity Practitioner (CCEP) and a Certified Chiropractic Sports Physician (CCSP).
Discover how fantastic you can feel with natural, drug-free chiropractic care. Book a same-day appointment today at our chiropractic care center. We also offer digital X-rays on-site and accept insurance.
About Body Balance Chiropractic | (505) 275-6708
Serving Albuquerque and Rio Rancho