Massage Therapy
Alice offers massages that are tailored to your needs using different modalities.
At this time our massage therapist is booked out for the year.
If you are interested in receiving care from Alice please call so we can place you on her cancellation list.
Office Hours for Massage are:
Monday – Thursday
  8 am – 12 pm  &  2 Pm to 5 pm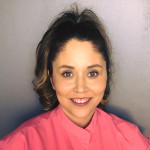 60 minute massage:
Full body massage.
90 Minute massage:
Full body massage that also allows enough time to focus on a specific area of the body for a longer period of time.
Additional Services:
 Alice Martinez, LMT
Call 505-275-6708